Quantitative and IT consulting
Corporate, investment and retail banking
Specialists in Market and Credit risk, Distributed Computing, Machine Learning and Quantitative analysis.
Looking for specialized consulting skills in risk management and capital markets?
At Counterpoint Dynamics we focus on only getting the best Quants, Developers and Integration Engineers. Our consultants understand that IT and business have to work together in today's demanding regulatory and simulation-heavy environment.
Counterpoint Dynamics was founded in 2013 with the vision to build a consulting competency that combines systems and business understanding. With our background in Software Architecture and Risk Management, we understand that the pricing model is only as good as the data that goes into it.
Counterpoint Dynamics combines business, technology and quantitative knowledge in innovative ways to provide cutting edge solutions.

Quantitative Analysis
Model validation for market risk and front-office derivative pricing models, VaR and Expected Shortfall.
Validation of scoring models for Credit Risk, PFE, IFRS9, AIRB (retail and corporate).

Financial Engineering/ Risk Analysis
Modelling of derivatives on risk and front-office software.
Implementation of FRTB, VaR methodologies etc.
CVA, DVA, FVA and PFE calculation and validation.
Front Arena, Adaptiv Analytics, Murex, Matlab, IBM Algorithmics Riskwatch/ARA/ASE, SAS, Maitland.

Business Analysis and Software implementation
Business Analysis for feeds between source systems and risk systems for derivatives, market data, counterparty information and financial information.
Implementation of credit risk, market risk, prime broking, securitization and payments systems.

Software development and architecture
Full stack development using .Net, Javascript, Angular, SQL, Cassandra and Python.
Application Architecture.

Machine Learning
TensorFlow
Quantitative frameworks leveraging open-source components.

Computational scaling
CUDA, GPU and Cloud based scaling.
Monte Carlo simulation.
Kubernetes and Docker.
Do you have a background/ degree in actuarial studies, engineering, maths, risk or software development? Interested in a diverse and dynamic career driven by Math and Specialist IT knowledge?
010 900 4620
Get in touch: careers@cpdynamics.co.za
Contact us!
Why choose us?
Many of South Africa's biggest banks choose to work with us. Our client list include the following enterprises.

Standard Bank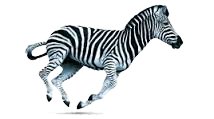 Investec

Nedbank

LibFin

Barclays Africa
ABSA
Email
More info
There could be something we need to tell you but forgot. Send us a message.